Edmund Rice Camps for Kids WA (ERCKWA) strives to create safe spaces where 'at risk' and vulnerable children can thrive and belong, equipping them with the strength to overcome adversity and trauma.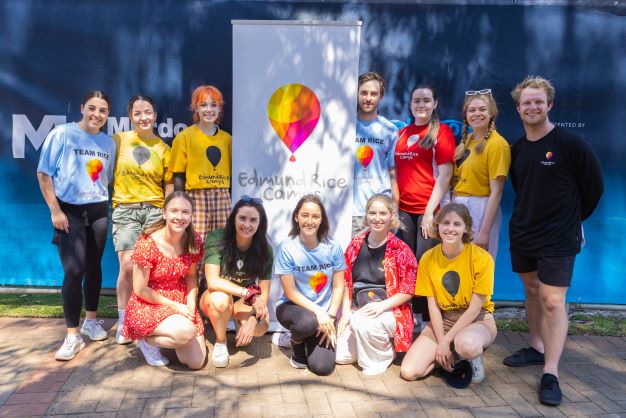 All ERCKWA programs consist of recreational and educational activities such as team building games, sports, arts and crafts, messy activities and much more! Unique to our programs ERCKWA offer a 1:1 child and young adult Leader ratio, these volunteer Leaders act as friends and mentors to the children in our care.
The ERCKWA Leaders are provided with comprehensive training on child protection/safeguarding, behaviour management and how to provide compassionate care to children who may have been through trauma and abuse. They are prepared with the skills required to support participants, but we also aim to inspire a passion and commitment to social change.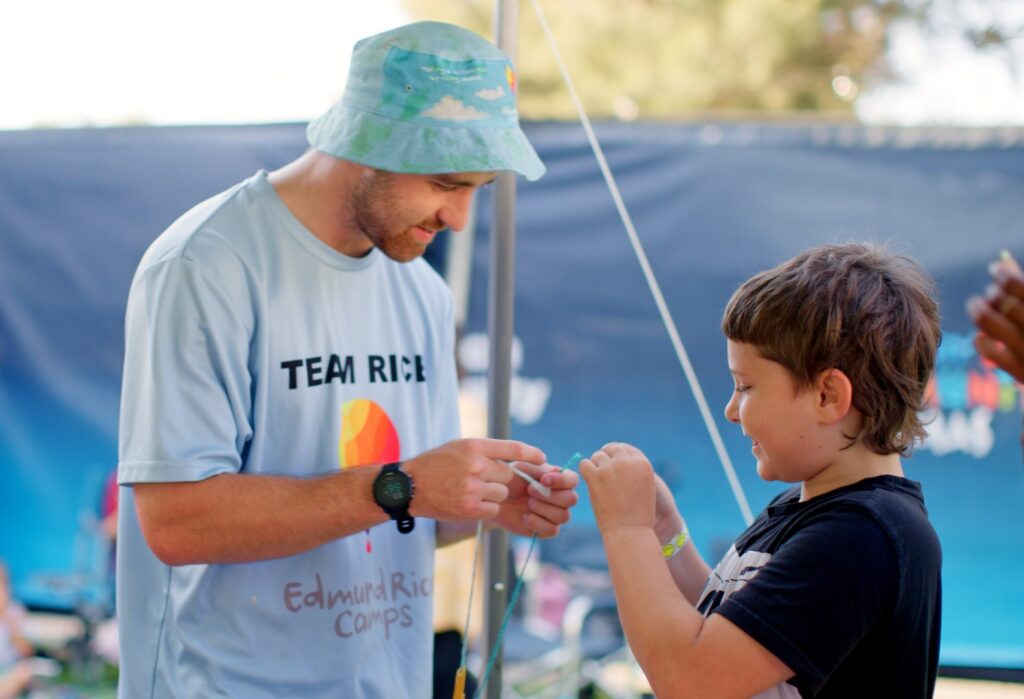 Our volunteer Leaders give children their full, undivided attention; affirm them for basic things such as sharing a ball in soccer; sit down at mealtimes and ask children how their day was; at ERCKWA it all comes down to positive relationships.
Children on ERCKWA programs have the opportunity to spend quality time with awesome young adult mentors. Our goal is to have them leave our programs in a positive mental state while building confidence, social connections, and community cohesiveness.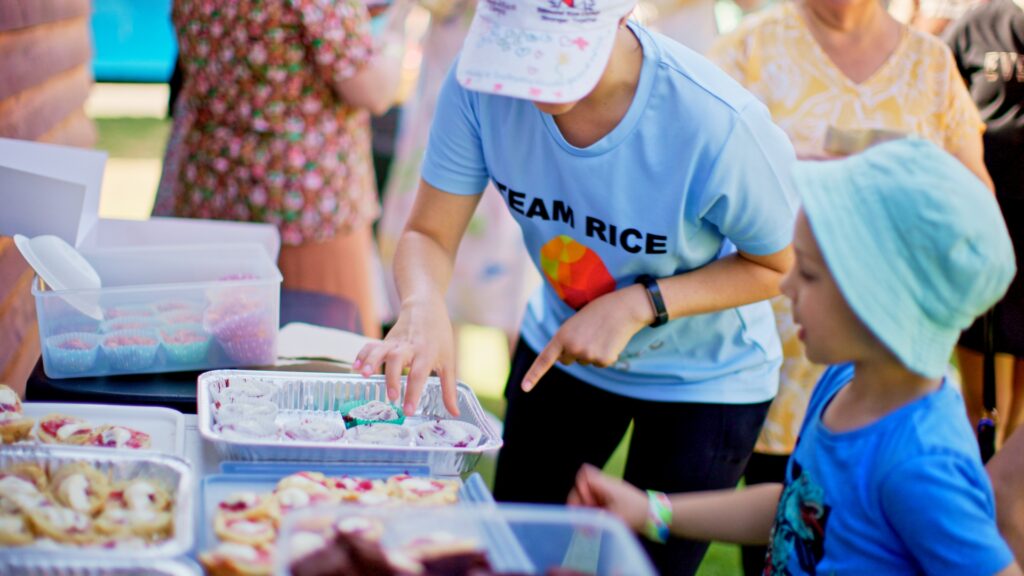 The 2022 ERCKWA Family Christmas Event was held in December at Telethon Community Cinemas Murdoch with families invited to stay on and watch the movie Super Pets.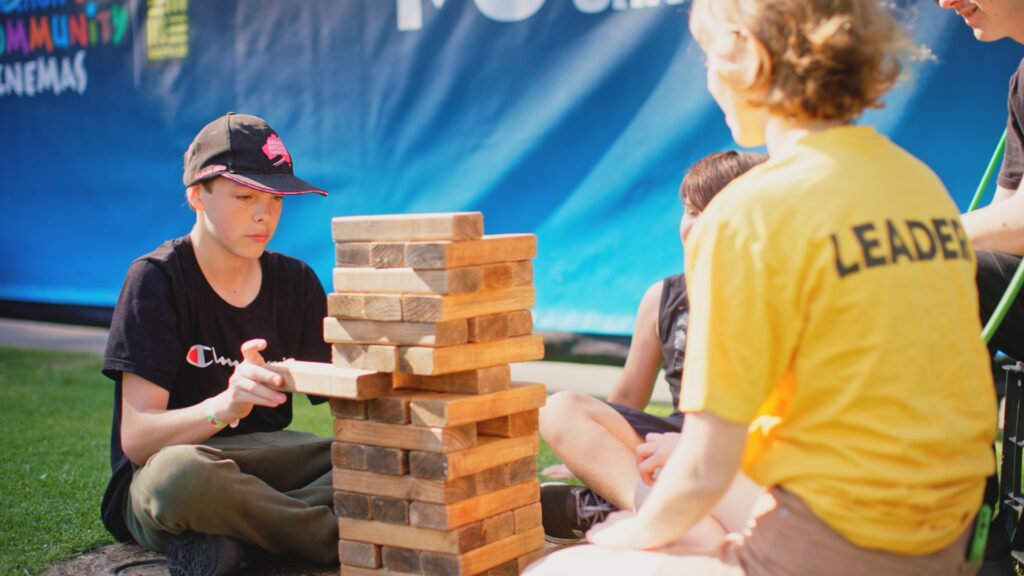 The purpose of the Family Christmas Event is to provide Christmas joy, respite, relief and recreation for vulnerable children and their families. We aim to bring the ERCKWA experience to the event with plenty of entertainment, delicious food, gifts plus fun and engaging activities for all.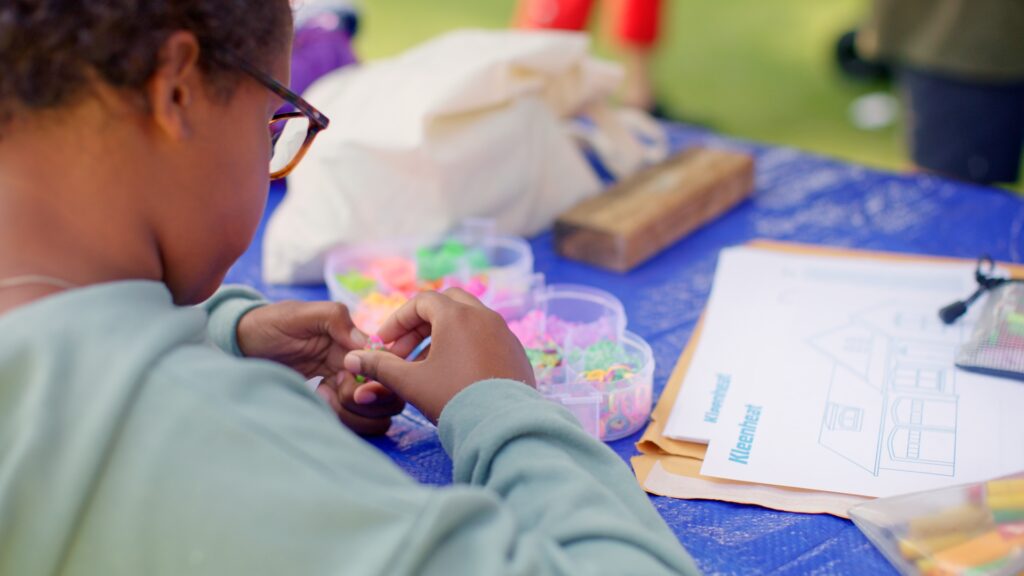 This year all the children were gifted a $40 Kmart voucher each sponsored by Telethon allowing them to go on a special Christmas gift shopping spree to choose their perfect present.
This event is an annual initiative that our families look forward to with around 70 families invited to attend.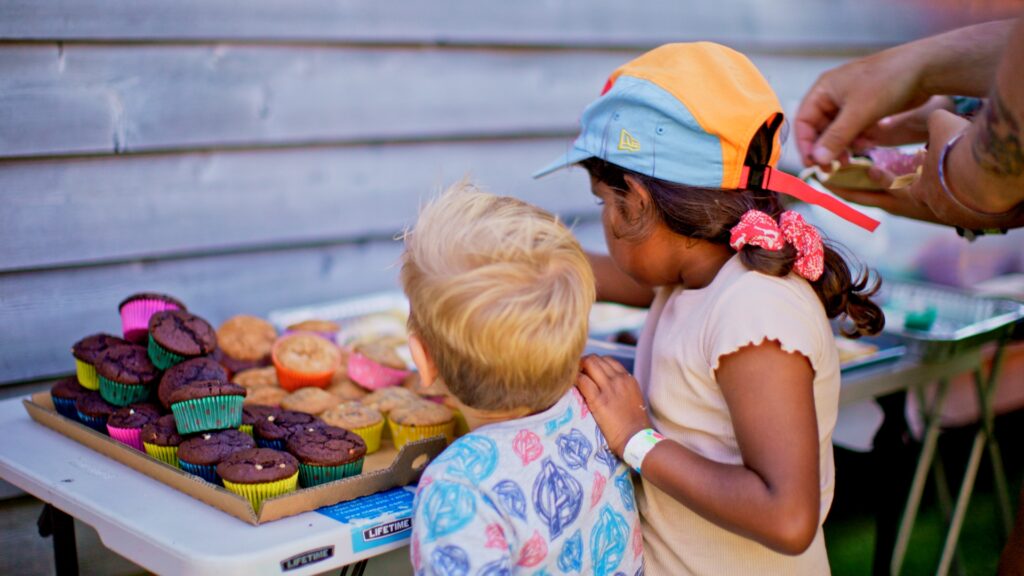 Meg Huitema is the CEO of Edmund Rice Camps and has moved through all role types in over 20 years with the charity.
Meg says the ERC team strive to change the children's sense of self-worth, and this is done by ensuring they feel valued and heard.
"Edmund Rice Camps is very important in the local community. There are many families struggling to put food on the table and lots of kids with trauma that need support. There are also a lot of children in foster care or living with a single parent or a parent with a disability or a mental illness. We're trying to make them feel better about themselves so that they can contribute to the wider community", Meg said.
Each year, 120 children are taken into the ERC program within the metropolitan area, but across WA they reach up to 500 children each year. Over 30 years that's more than 15,000 kids.