Searching for the ideal home to downsize into, Annmarie Hinchcliffe stepped inside the 2022 Telethon Home and instantly knew it was perfect for her.
Ms Hinchcliffe was the lucky buyer of the four-bedroom, two-bathroom home built by Home Group in Satterley's Seaside Estate at Madora Bay.
Putting in a generous bid of $760,000, with the proceeds going to Telethon, Ms Hinchcliffe shared with New Homes why the abode was more than just a place to live.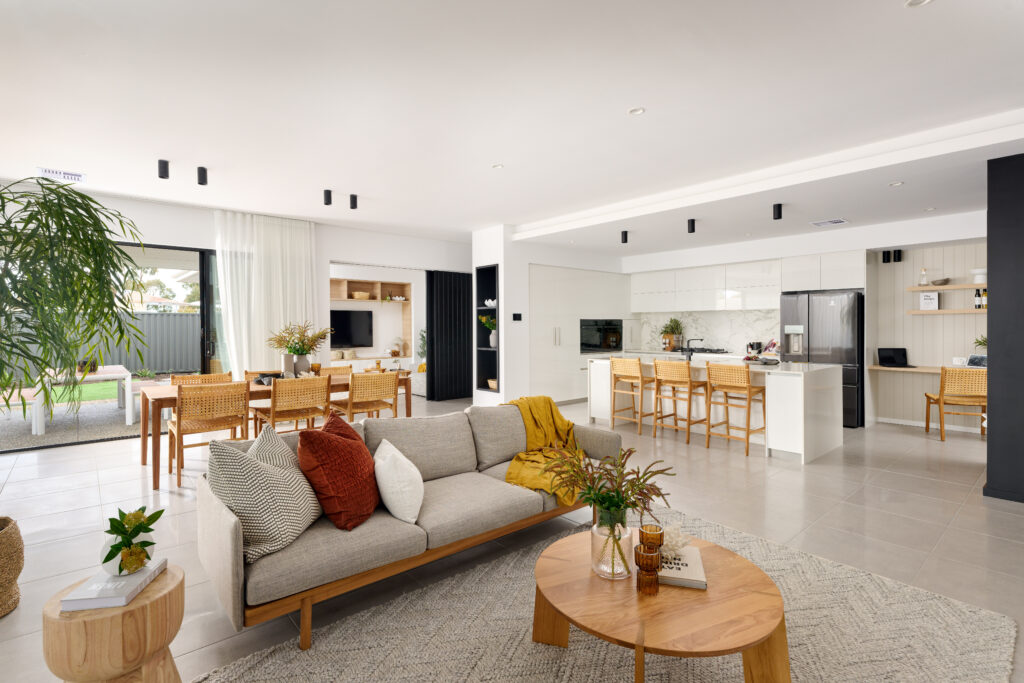 HOW DID THE OPPORTUNITY TO BUY THE 2022 TELETHON HOME COME ABOUT AND WHAT INFLUENCED YOUR DECISION?
Health reasons predominantly prompted Ms Hinchcliffe to look into purchasing a new home.
"Last year I had four surgeries and then another five surgeries this year," she said.
"My husband passed away a few years go, so it was just me living in my home.
"I couldn't look after it; it required too much maintenance on the outside and I couldn't do it anymore."
Ms Hinchcliffe said she was considering putting in an offer on a home but, not particularly impressed by what was on the market, she decided to visit the Telethon Home. "I just fell in love," she said. "Being the Telethon Home, it's an honour and a privilege to be able to buy it because you're helping the kids in need, which really tugs at my heart.
"When you look to buy a house, it is just going to be your home, but this one is more than my home; it's helping the children and that means the world to me, which is why I put in a decent offer."
Ms Hinchcliffe said the decision to buy the home was almost instantaneous, visiting the Satterley office after viewing the home to hear more about the process to purchase it before returning to put in the offer after lunch with her daughter and her daughter's partner.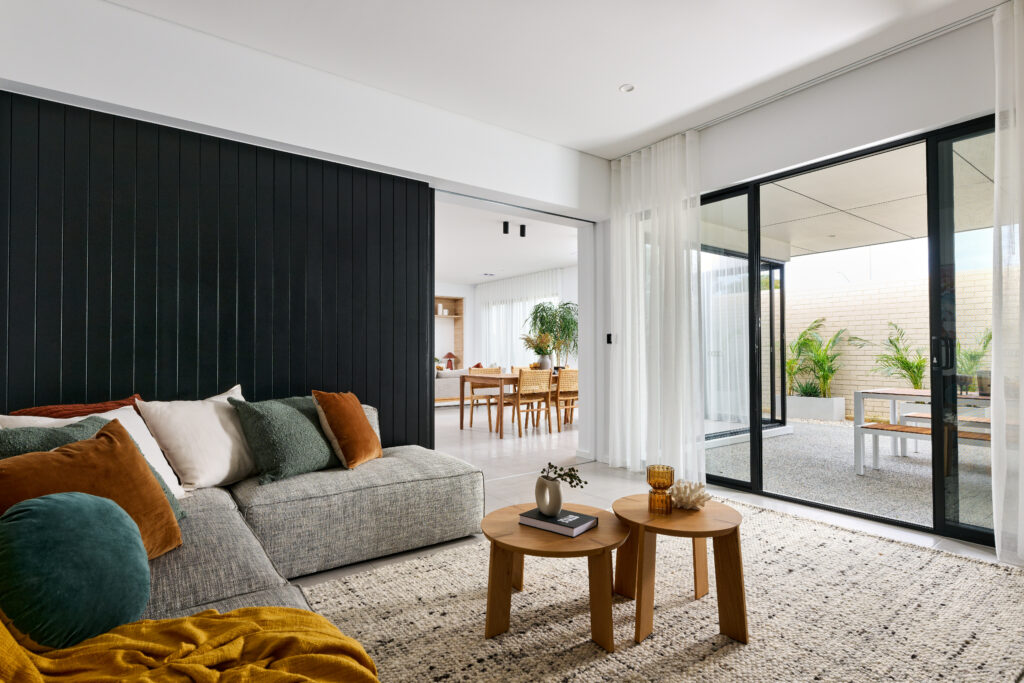 WHAT WERE SOME PARTICULAR ASPECTS OF THE HOME WHICH STOOD OUT TO YOU?
"My husband and I designed the house I was previously living in and it was everything we wanted," Ms Hinchcliffe said.
"When I went into the Telethon Home, it had so much of what I had in my last home.
"The 2022 Telethon Home is cleverly built and there are no hallways.
"It is ingeniously designed to fit on the block; it's magnificent."
Ms Hinchcliffe said the kitchen, scullery and bathrooms stood out to her, along with the choice of carpet and tiles used throughout the abode.
However, it was the proximity of the bedroom to the main areas of the home and the smart technology which would benefit her the most. "I don't sleep very well because I get chronic, daily migraines and I'm up and down a lot through the night," Ms Hinchcliffe said.
"This home is perfectly designed for me to just walk out of my bedroom and, basically, straight into the kitchen when I get up in the middle of the night.
"This, in addition to the Google Home features such as being able to say 'Google, turn on bedroom light', is amazing for me."
Another aspect that stood out for Ms Hinchcliffe was the rear of the home, which features a large 90-degree sliding door opening the whole living area to the alfresco and outdoor kitchen with a barbecue.
Ms Hinchcliffe said she could enjoy this zone when her daughter's family visited.
"My daughter's partner is already saying how much he can't wait to use the barbecue and cook for everyone," she said.
"We're just a stone's throw away from each other too, which is really fantastic."
HOW MUCH DID THE LOCATION OF THE HOME APPEAL TO YOU?
"I really like Madora Bay," Ms Hinchcliff e said. "It's an area I wanted to live in because I feel it's a safe suburb, and safety is important to me.
"The day I put the sold sticker up, I was by myself and I decided to drive up to the beach.
"It's a beautiful area."
Written by Erick Lopez, The West Australian