Since 2015, the WA Football Commission's Starkick all-abilities football program has created incredible opportunities for children in Western Australia. 
Starkick removes the barriers to playing footy to support children of all abilities to join a club, be physically active, mark, handball, and kick extraordinary goals when it comes to reaching their full potential. 
At six months old, Taj Deluca suffered a cardiac arrest, resulting in an acquired hypoxic brain injury leading to quadriplegic cerebral palsy. His parents, Danica and Matt, never imagined that eight years later Taj would be playing footy. 
Off the field, Taj requires a high level of care. He undergoes regular therapy, experiences chronic pain and depends on his family for support with all daily tasks. On the field is Taj's chance to shine. He has the opportunity to be independent and connect with teammates, laugh and fulfil his dream of playing his favourite sport. 
Taj's mother Danica said: "Until Taj joined Starkick, we had never seen him so happy. Playing footy has been his dream and he is living it. For Taj, life is hard, but being able to play the sport he loves is his source of happiness. We're fortunate that he has the opportunity thanks to Starkick."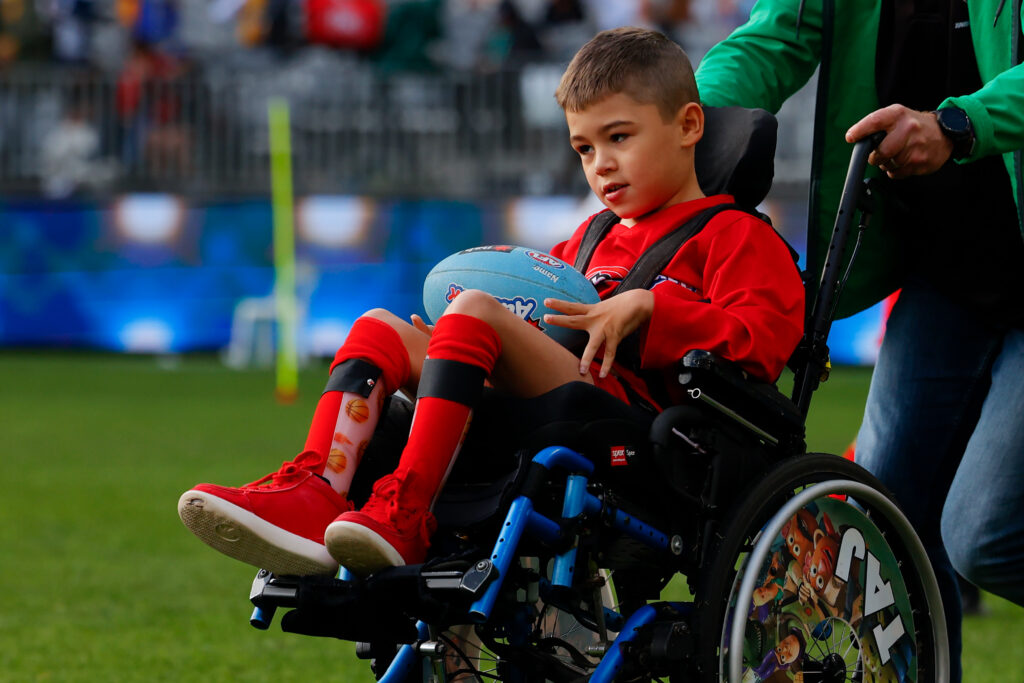 The Telethon-funded Starkick program has been a life-changing experience for Taj and his family. Starkick fosters a welcoming, inclusive environment where entire families have the resources and support they need to belong to a sporting club and, most importantly, a community. 
Telethon is proud to support the WA Football Commission's Starkick program to help build better and brighter futures for WA children and young families. 
Find a club in your local community today.