Easter is just around the corner.
Woolworths is encouraging West Australian's to help a family in need by donating to their Easter Fundraising Appeal in support of Telethon.
The appeal is running in-store and online from March 30 to April 19, 2022.
So, hop into your local Woolworths and purchase a $2 Easter egg-shaped token or make a Round Up donation at the check-out.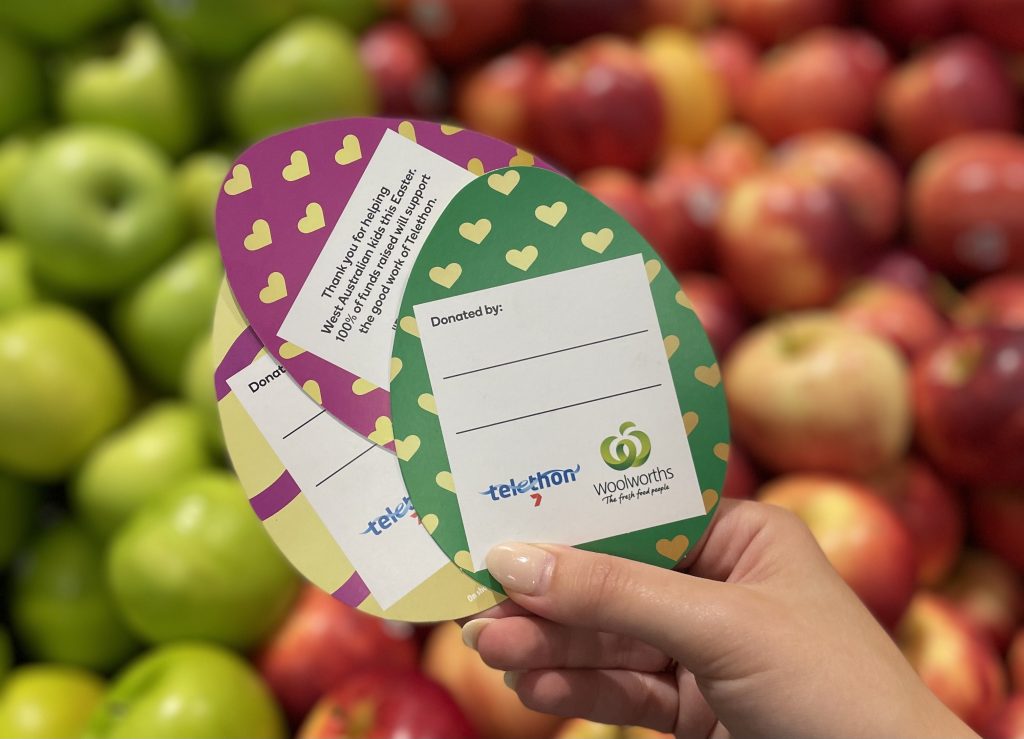 Woolworths said: "We are proud to partner with Telethon and are thankful for the generous support the local community continually show during our Easter Appeal.
"The Easter Fundraising Appeal is a great example of how working together as a community we can collectively make a big difference to the lives of many people across Western Australia."
100 percent of funds raised will be donated to Telethon and provide its charity partners with much needed funding for service delivery, equipment provision, additional resourcing and life-changing research that changes the lives of  young WA children.
Telethon General Manager, Mark McCrory, said: "With the ongoing help from Woolworths and the support and generosity from our community, Telethon is able to change lives and provide children across Western Australia access to all the resources and support they need.
"Together we are making a difference to the lives of so many kids and families who need our help."
Woolworths customers have helped raise $4.1 million for Telethon through ongoing appeals like the Easter tokens.