TELETHON HYUNDAI TUCSON GIVEAWAY
We've partnered with the Hyundai Dealers of WA to reward one lucky West Australian family for simply donating to Telethon.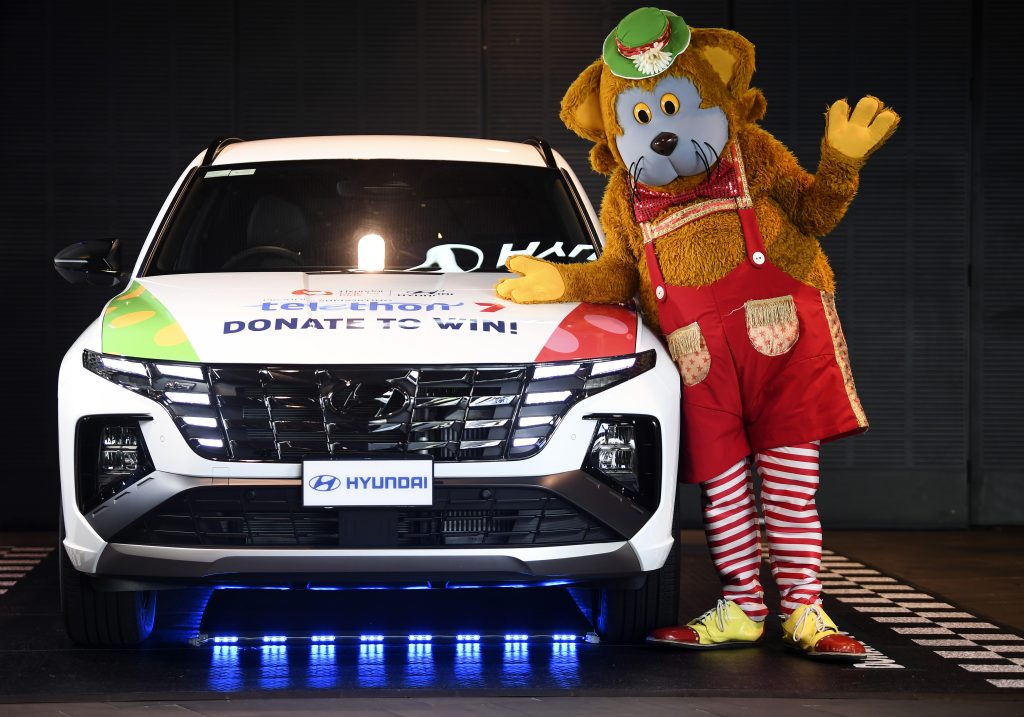 Telethon has been created by and belongs to the community of Western Australia who over five decades have generously donated more than $457 million to ensure a better and brighter future for our children.
When you give, you're supporting research into childhood diseases and providing researchers the opportunity to find answers for some of the most challenging health problems that face our children today; you're supporting a range of dedicated programs that provide critical services for children with disability or disadvantage; and funding equipment that can have life-changing outcomes for children and their families.
The Hyundai Dealers of WA would like to recognise the generosity of our community by donating a car to Telethon for the Hyundai Tucson Giveaway.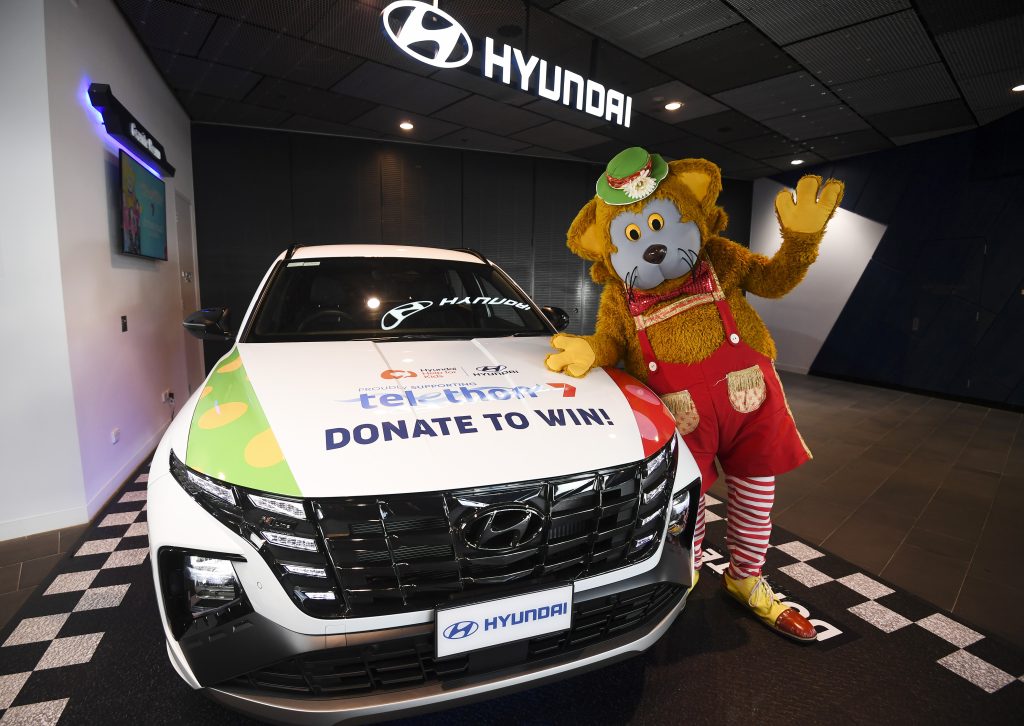 WHAT IS THE HYUNDAI TUCSON GIVEAWAY?
All community donations made between 7pm, Saturday October 22 and 6pm, Sunday October 23 will go in the draw to win a brand-new Hyundai Tucson Elite N-Line Turbo Diesel valued at $53,329 drive away.
The general public can donate to Telethon online at telethon7.com/donate or by calling 1300 737 507 and donating via direct debit or credit card between the above giveaway period.
The winner will be drawn once closed and announced during the Telethon live broadcast on Sunday, October 23.
Click here for the Full Terms and Conditions
As a foundations partner of RAC Arena, the new home of Telethon Hyundai realised the terrific opportunity to support our annual fundraising event.  Regional General Manager, Michael Beros, explains:
"Hyundai Australia and the Hyundai Dealers of WA are very proud to be joining the Telethon family in 2022.  For over 55 years Telethon has been synonymous with everything great about being West Australian and when Hyundai heard it was moving to RAC Arena, we were very excited about getting involved.
We pride ourselves on being a genuine Mum's and Dad's brand of choice, and to be able to provide a Tucson Elite N-Line to one lucky West Australian as a reward for donating to Telethon is the perfect way to say – Thank you very much for your kind donation!"
If you're visiting RAC Arena before Telethon Weekend the prize car will be on display in the main foyer.
Competition period 7pm, 22/10/22 – 6pm, 23/10/22 AWST.
Click here for the Full Terms and Conditions